Simply because music makes us happy
LiVe helps the music industry manage their royalties processes and to increase sales.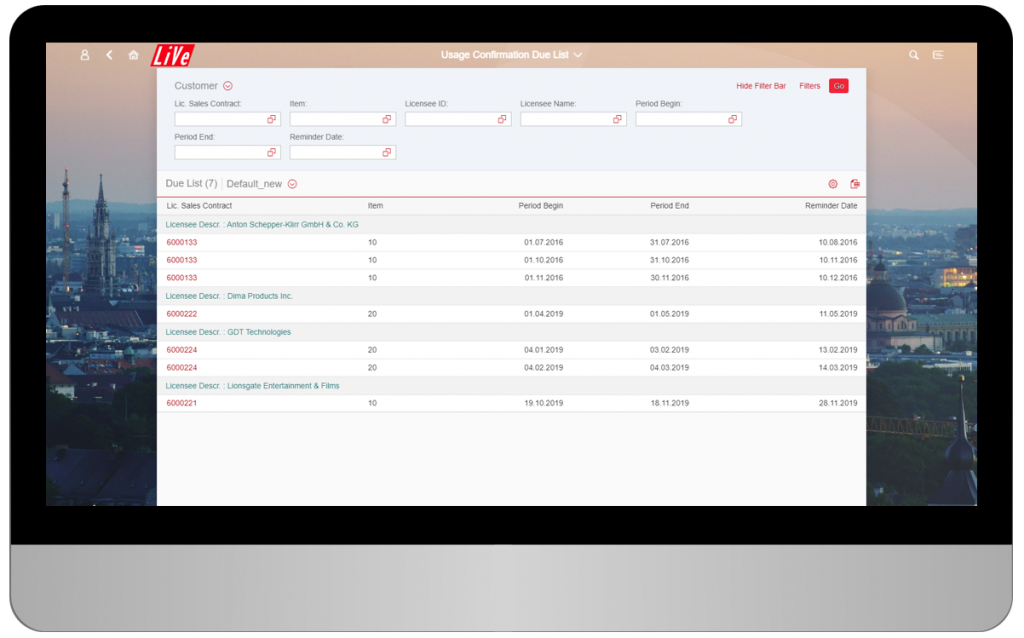 LiVe supports a lot of specific use cases which are especially relevant to the Music industry. Some of them are:
Grouping of titles for contracts and Royalties
Advances and Royalties with settlement for specific rights/parameters
Cross contract settlement
Calculation using price per unit or others

Scale levels based on specific parameters

Deduction and handling of marketing expenses
Multiple titles per contract
Flully flexible Royalties / billing periods (e.g. monthly, quarterly, semi-annual, annual)
Special Composer's Royalty Scenarios
Especially for the Music Industry, LiVe is able to calculate the particpation shares or Royalty statements based on several parameters a composer contributed, such as :
Multiple composer contracts with different royalty calculations
Split payment to multiple composers
Split payment for a single composer to multiple heirs
Avoid invoicing for Returns
Percentage of contribution by composer per title
Negative Royalty processing for negative transaction data or Returns including handling as additional advances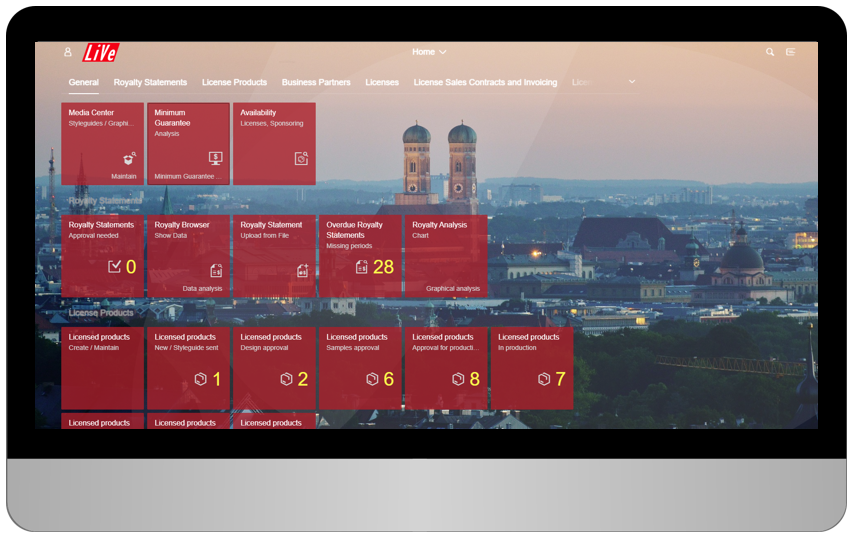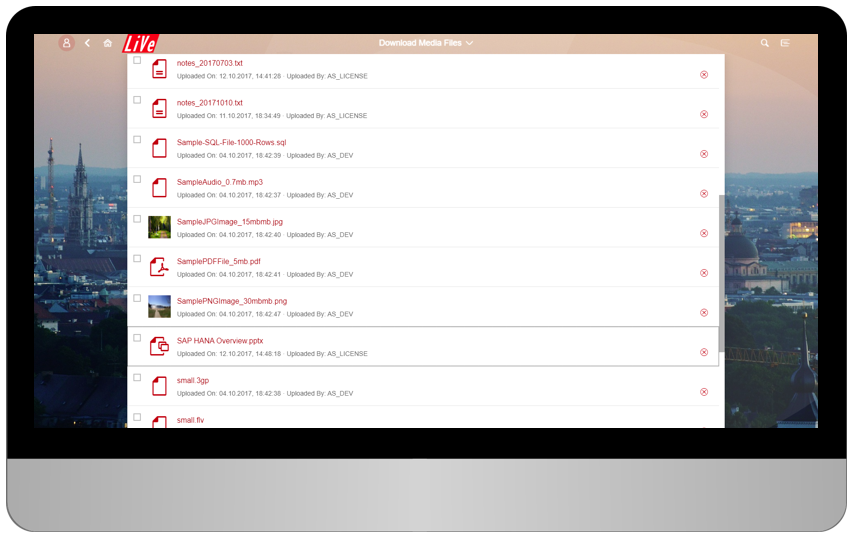 Online Shop & Streaming platform support
The Calculation for Music titles can be set up differently for CD/DVD or streaming and online sales. Sales or download data from online shops and streaming platforms can be ingested into LiVe for further processing.
Find out how our LiVe Cloud solution will help you manage all your licenses, transform the way you acquire and sell rights, and automate royalty collection.