SAP Intellectual Property Management
(IPM)
Only AScorpi manages to implement and support processes of Rights and License Management successfully with SAP IPM,
since the first worldwide implementation of SAP Intellectual Property Management in 2004

The Intellectual Property Management (SAP IPM) solution is embedded as an industry solution in SAP CRM and covers the entire intellectual property (IP) value chain.
This includes, in addition to functions for maintaining business relationships with rights holders, licensors and licensees, actors and authors, the following activities:
Creation and acquisition of intellectual property
Development of new media products
Purchase and sale of licenses and rights
Processing of license income and royalty expenses.
This makes SAP IPM an integrated "end-to-end" rights management solution (from licensor to licensee), designed to effectively track the use of rights. This can be done on a granular level in different formats, for any type of usage with the corresponding accounting transactions, in a timely and automated manner.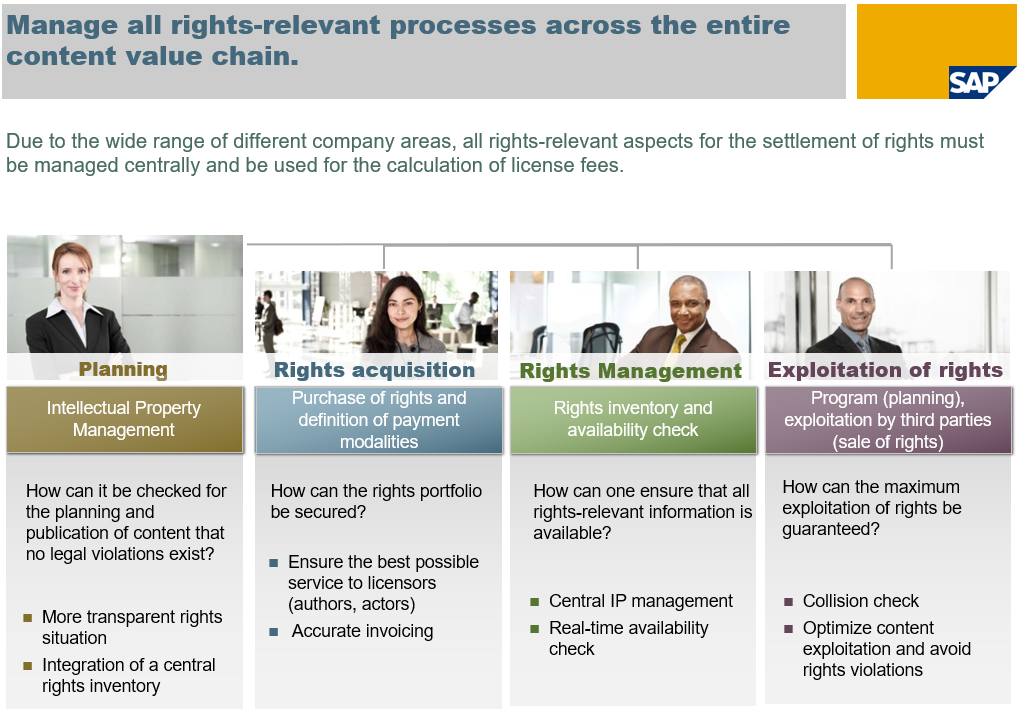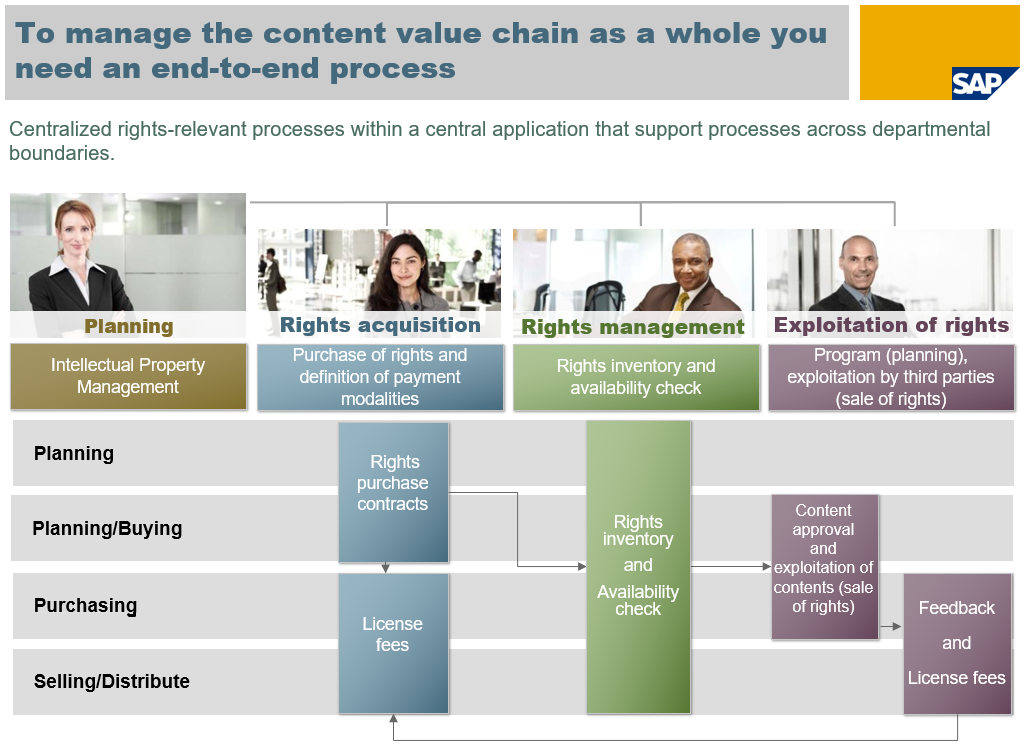 This promotes the creation of added value, for example:
Effective search and analysis of content and rights
Reduced effort to create evaluations
Immediate visibility of all contracts and exploitation events of all rights and programs
Improved exploitation of purchased rights
Automated information about expiring rights
Avoidance of duplicate purchases of rights
Avoidance of infringements of the use of rights
Outstanding accuracy and completeness of license and revenue calculations, as well as timely billing, significantly and sustainably reducing internal expenses.