We help you exceed your brand licensing sales and royalty projections by letting you focus on what really matters.
Completly digital contract management
Manage your brand licensing deals in all territories and currencies, for any period, exclusive or non – exclusive. Completly digital and all in one single place.
LiVe also supports you when you are using an agency for your rights and royalties or if you are an agency by yourself.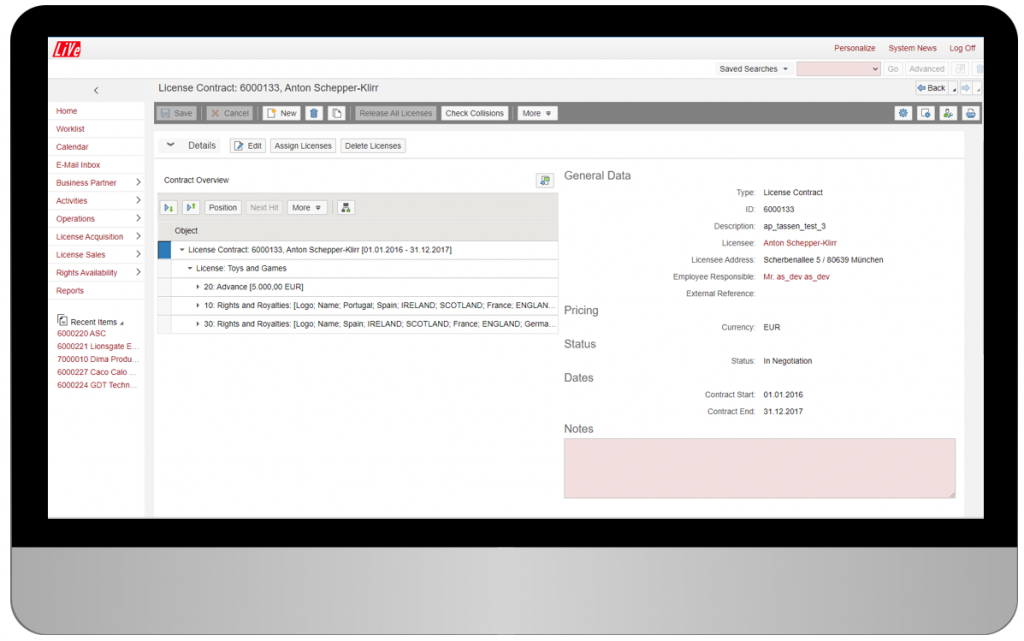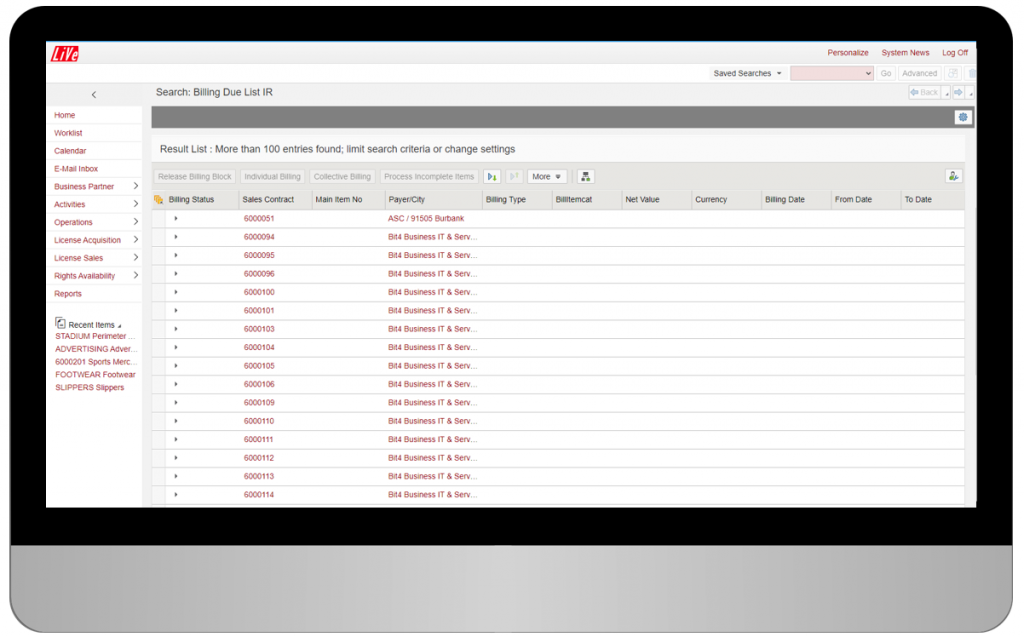 Keep worry-free control of your business with automated billing due lists
LiVe incoroporates a complete deal management platform so that for every royalty period, based on the statements provided and contract created, the system will automatically prepare the final invoice for your customer. This allows you to track your business and your deals and never lose money.
Save time with efficient product workflow
After guaranteeing your brand license to a partner, they can make product and design proposals. With LiVe, you can work togheter on different products at the same time and stay updated, in realtime, of any changes. This helps you reduce the go-to-market time of your products and as a result, maximizes your revenues.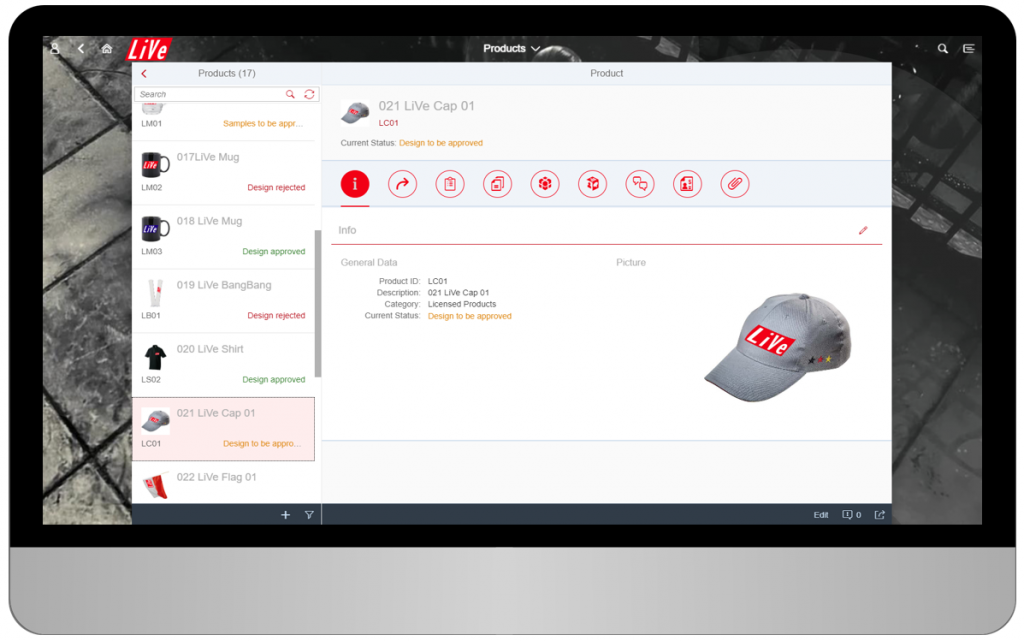 Find out how our LiVe Cloud solution will help you manage all your licenses, transform the way you acquire and sell rights, and automate royalty collection.