Immediate Rights Information System
Revolutionize the way you work with rights!

No waiting for avails results,
filter your whole library in real-time!
Access real-time information of available rights
IRIS allows you to get immediate information of your rights avails. With IRIS, the times of waiting for a rights management system to calculate, display and arrange the results of availability data are over.
IRIS enables you to work with current avails data in real-time and opens up new opportunities to work with rights by allowing new insights of data you could not access before.
Optimize your business processes
With IRIS there is no more need to calculate, store and distribute long lists of data about your available rights, which most of the times are already outdated when you really need them. Since IRIS is web-based and mobile, you can access your up-to-date available rights anytime, anywhere.
Full integration into your backend system
IRIS can be fully integrated in your existing Contract management and Royalty solution such as LiVe system, SAP IPM, or any other solution you use and which is capable of communicating with a web-based system.
Connect to IRIS in the cloud, load your data and work with your rights data like you never have before. Or get IRIS to be a part of your rights management system landscape and let us tailor it to your specific requirements. It's your choice.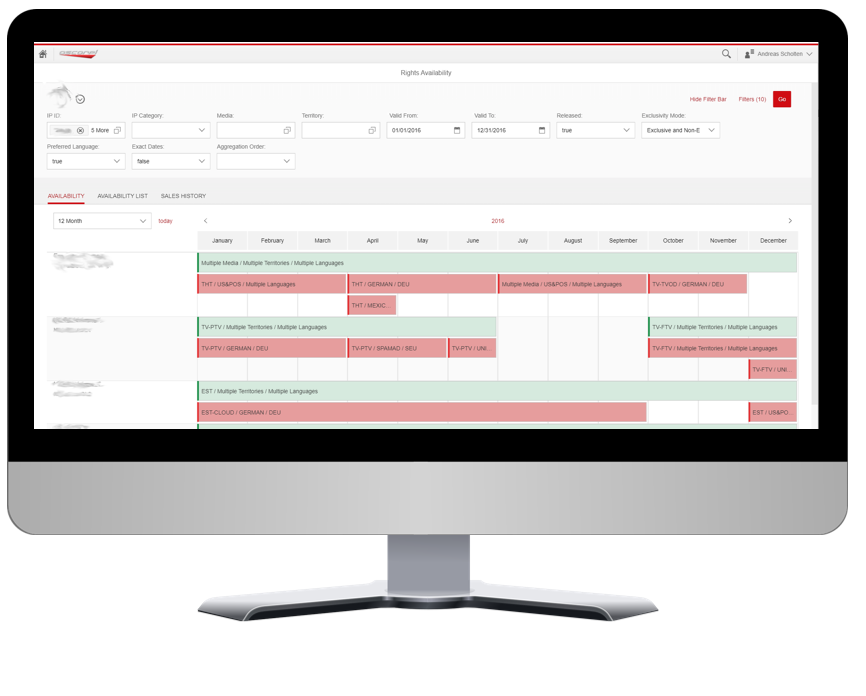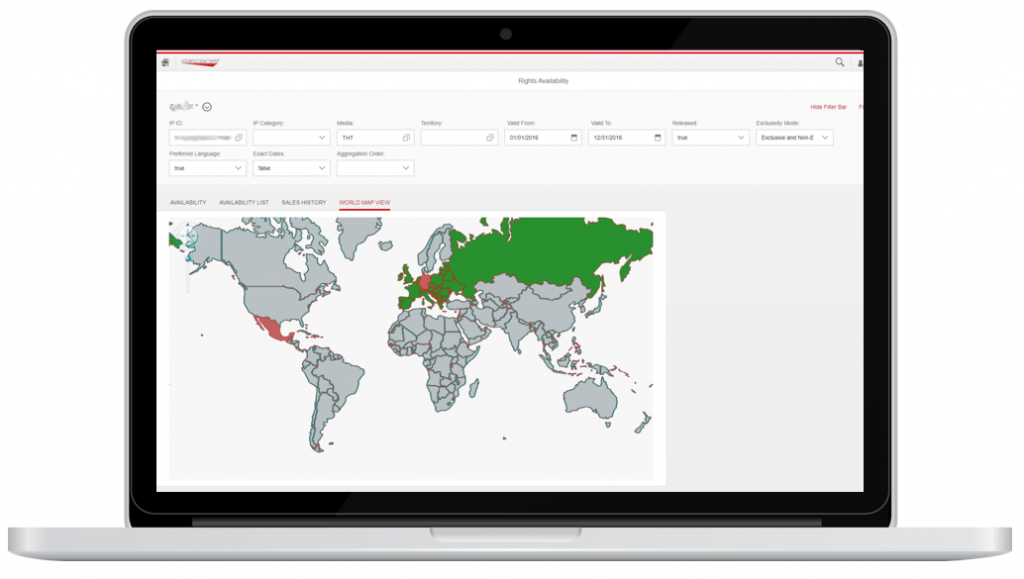 Visualize your rights for a fast and easy overview
To get a fast overview of your rights and their availability there are several options for visualization. Use the World Map to see avails by country, use the calendar view to drill through titles, time slots, rights, territories and languages or simply use the list view.
Drill through your available rights and filter as needed
Working with IRIS is as easy as using a spreadsheet. In addition to filtering you can use IRIS specific functions like "exclude unnecessary combinations," which hides theoretical, but in reality not needed, combinations of rights entries, or "preferred language," where you can reduce the displayed rights to only show combinations that match your definition of preferred languages for a given territory. For example, only showing rights for Germany in the German and English languages.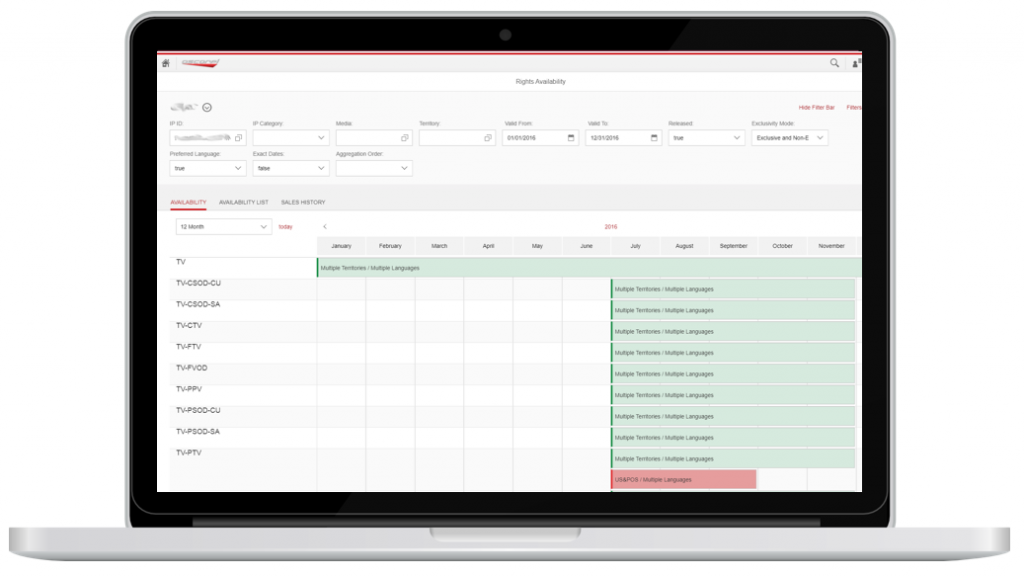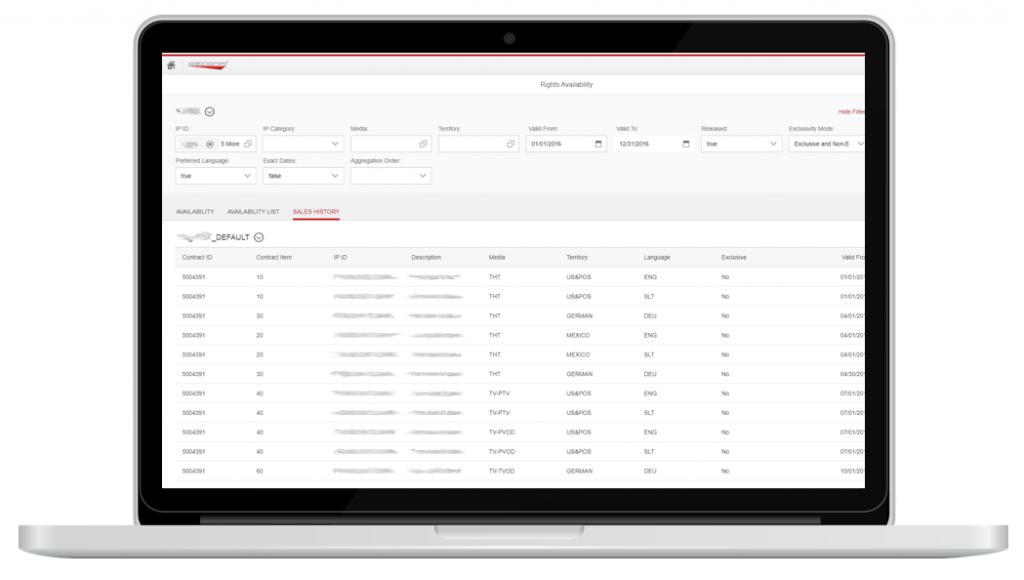 Get a list view of avails and sales history
Although IRIS is accessible everywhere and your rights data is always current and up-to-date, sometimes you need to export your avails or sales history as a list (e.g to MS Excel) for further processing. This can easily be done with the click of a button.