Digital transformation with SAP S/4HANA (PMC)
Automate business processes
With SAP S/4HANA you can automate accounts receivable and accounts payable with continually improving processes. Manage stocks with demand-driven automation and much more, supported by artificial intelligence.
Monitor performance in Real-time
Access real-time information of profitability, revenue, clients performance, available products, inventory, stocks and much more. Advanced analytics will allow you to create better business decisions.
With the ability to process a massive amount of data in seconds, you can have data-driven forecasts for your business.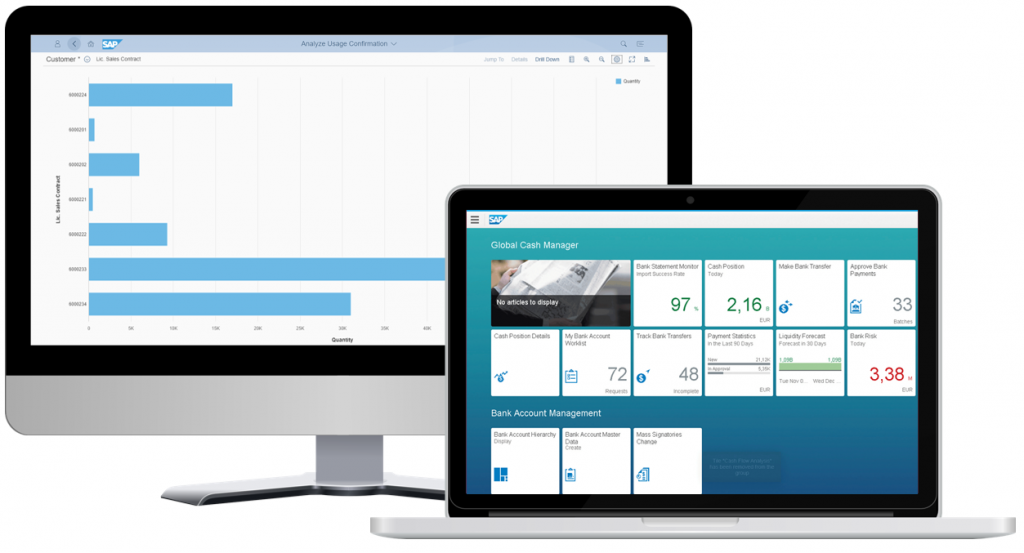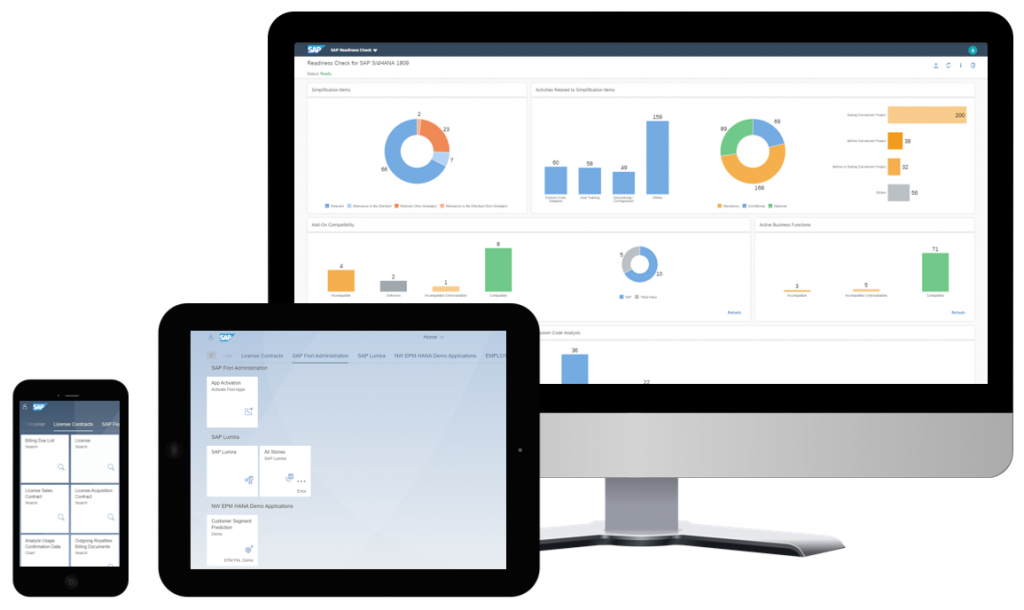 SAP S/4HANA can generally be deployed as an on-premise version, where you run the system internally or as an SAP S/4 HANA Cloud version where the system is running in an SAP cloud.  With an on-premise version you have to take care of infrastructure, hardware, software licenses, and maintenance, but you are able to adjust the system to your needs via programs, apps and modifications. 
With the SAP S/4 HANA cloud you do not have to worry about hardware and software, but you are limited in how you can leverage the flexibility of the solution as you are not allowed to program or modify the system when running in the SAP cloud.
Combining the best of the two S/4 HANA worlds -> PMC
The PMC (Partner Managed Cloud) deployment combines all advantages of an on-premise system, including all options for adjusting, interfacing, changing and modifying the system behaviour, with the worry-free benefits of a cloud solution.
With PMC you can do work as if the system is running locally but you do not have to take care of hardware, connectivity, backup, performance, storage, or data center features (Firewall, Power, Access). Even the SAP licenses you need for S/4 HANA are part of this package which comes with an overall monthly price per user.
Plannable and scalable.
Our SAP S/4HANA PMC is the next logical step towards your digital transformation!